Sacred Listening is a transpersonal counseling practice that is present centered and considers the physical, emotional, mental, and spiritual aspects of each individual.
In the space of Sacred Listening, you no longer have to stay stuck in the past or future, where you are powerless. Instead, you can receive help in connecting to the present, where answers, miracles, and power preside.
As you move past the old instincts of fear and flight, you come into a place of knowing, of truth and love. You become aware of your ability to choose happiness, peace, love, joy, and freedom in every moment.
I have been a hospital chaplain since 2002 and have taught yoga and meditation since 1985.I have respect for diverse faith traditions, having worked with people from all walks of life. I will co-create with you the tools that will help you to be fulfilled within yourself and in your relationships.
My goal is always to LISTEN to YOU. Our focus will be PRESENT CENTERED & POSITIVE!

HarDarshan specializes in counseling for:
chronic and life threatening illness
grief and loss
relationships
goal manifestation
Besides traditional talk therapy, HarDarshan holds a certificate in Sandtray Therapy , is a certified instructor and Lead Teacher Trainer for Kundalini Yoga and Meditation, and enjoys using adjuct tools such as aromatherapy, numerology, flower remedies and western Feng Shui.
Please enjoy listening to the Adi Mantra sung by Sat Shabd Singh of Chile, and available on the CD "Guru" available from www.spiritvoyage.com.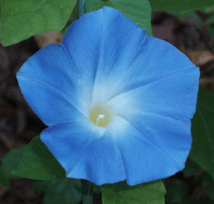 "The bud stands for all things, even for those things that don't flower, for everything flowers, from within, of self-blessing; though sometimes it is necessary to reteach a thing its loveliness, to put a hand on its brow of the flower and retell it in words and in touch it is lovely until it flowers again from within, of self-blessing."