The Highly Sensitive Person
Educational and Support Group
Sessions on Zoom!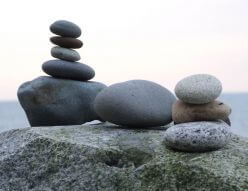 10 Wednesdays
June 29, July 20, Aug. 3, Aug. 24, Sept. 14,
Oct. 12, Oct. 26, Nov. 9, Nov. 30, Dec. 14.
6:00 – 7:30 pm.

This session will again be a "closed group" to give us a safe container and continuity. We will be using a great new workbook by my colleague April Snow, entitled "Find Your Strength: A Workbook for the Highly Sensitive Person."
There are 5 chapters in the workbook, each having 10 sections. We will divide each chapter in two parts, covering 5 sections of each chapter per session, for a total of 10 sessions, taking us through the end of 2022!
You can purchase the workbook on this Amazon link:
https://www.amazon.com/Find-Your-Strength-Workbook-Sensitive/dp/1577153006/ref=sr_1_1?crid=3N3S0VARMXWEO&keywords=find+your+strength+april+snow&qid=1655149736&sprefix=Find+Your+Streng,aps,76&sr=8-1
Please purchase the book in time for you to work with the first 5 sections of Chapter One so that we can all process together during our first meeting.
Fee is $295 for all 10 sessions. Register by June 27
contact HarDarshan at 919-257-7814, hardarshan@sacredlistener.com