The Highly Sensitive Person
Spring Sessions on Zoom!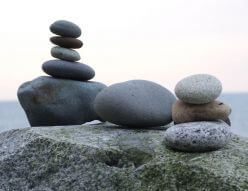 Wednesdays
March 24, April 21, May 19, June 16
6:00 – 7:30 pm.
*Your facilitator, HarDarshan Khalsa, LCMHC, is one of four therapists in the state of North Carolina, and the only one in the RTP area, to be vetted by Dr. Elaine Aron as a specialist in counseling highly sensitive people.
Topics we will be covering:
March 24: HSPS and family dynamics
April 21: the natural capacity for openness and how that interfaces with discernment and intuition
May 19: How to bring awareness into difficult situations
Taking the courage to pause and be empowered, tuning into deeper wisdom
June 16: Exploring spirituality, having a personal spiritual path as an HSP, looking at trauma associated with organized religions
This is an economical way to support yourself therapeutically!
Fee is $100 prepaid for all four sessions or just $30 per session.