The Highly Sensitive Person
Spring Sessions on Zoom!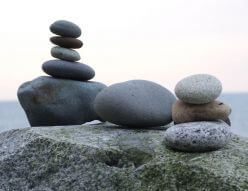 Wednesdays
March 30, April 27, May 18, June 15
6:00 – 7:30 pm

"A Dream of What Life Could Look Like"
This group will be slightly different from our recent group sessions in that it will be a "closed" group. This means that you will sign up for all 4 sessions, and no one can drop in. This will provide continuity and a safe container. Our focus will be creativity and meditation. While each meeting will have a specific topic, attendees are invited to include their own preferred creative mode, perhaps making art while we talk, or sharing music, or doing some movement during our time together.
Topics we will be covering:
March 30: Exploring ways to connect with others and build relationships, self-regulating around difficult people
April 27: Work/life balance, including working with healthy foods and herbs at home
May 18: Managing the inner critic
June 15: Celebrating our own and others' art as part of the Dream!
Fee is $108 for all 4 sessions. Register by March 28
contact HarDarshan at 919-257-7814, hardarshan@sacredlistener.com