The Highly Sensitive Person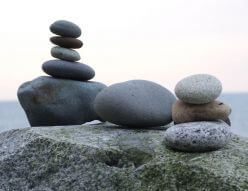 Fall Workshops in Chapel Hill
Wednesdays, October 25 & November 29
6:15 – 7:45 pm
Do you sometimes feel "different" than those around you?
Are you easily overwhelmed physically, emotionally, mentally?

You may be highly sensitive! HSPs are empathic, intuitive and make great employees, friends, and therapists! The key to seeing this trait as a gift is to learn coping tools to help you access your strength.
*HarDarshan Khalsa, LPC, is one of three therapists in the state of North Carolina to be vetted by Dr. Elaine Aron as a specialist in counseling highly sensitive people.
Join us this fall as we meet with like minded souls to encourage one another as highly sensitive beings.
Dates:
October 25: We will discuss aspects of the book "Highly Sensitive People in an Insensitive World" by Ilse Sand. (It's not necessary for you to have a copy), and explore the topic of dealing with difficult people.
November 29: We will practice the self-care art of foot and/or hand massage and discuss balancing work and life with caring for oneself.
You may come to one or both of these special classes.
This is an economical way to support yourself therapeutically! Each class is only $30. To register, contact HarDarshan at 919-257-7814 or hardarshan@sacredlistener.com