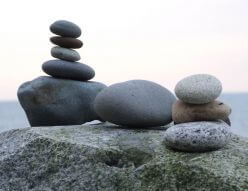 Wednesdays
April 10, April 24, May 8, May 29
6:15 – 7:45 pm
Do you sometimes feel "different" than those around you? Are you easily overwhelmed physically, emotionally, mentally? You may be highly sensitive! HSPs are empathic, intuitive & make great employees, friends, & therapists!
The key to seeing this trait as a gift is to learn coping tools to help you access your strength. *Your facilitator, HarDarshan Khalsa, LPC, is one of four therapists in the state of North Carolina, and the only one in the RTP area, to be vetted by Dr. Elaine Aron as a specialist in counseling highly sensitive people.
Topics we will be covering:
April 10: Tools for helping with overwhelm
April 24: how to express yourself freely without feeling inhibited
May 8: Keeping your gifts – strengthening the nervous system
May 29: how to trust your inner knowing, self affirmations
This is an economical way to support yourself therapeutically!
Fee is $30 per session
contact HarDarshan at 919-257-7814 hardarshan@sacredlistener.com