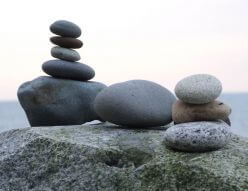 July 10 & 24, August 7 & 21, Sept. 4
6:15 – 7:45 pm

Do you sometimes feel "different" than those around you? Are you easily overwhelmed physically, emotionally, mentally? You may be highly sensitive! The key to seeing this trait as a gift is to learn coping tools to help you access your strength.
*Your facilitator, HarDarshan Khalsa, LPC, is one of four therapists in the state of North Carolina, and the only one in the RTP area, to be vetted by Dr. Elaine Aron as a specialist in counseling highly sensitive people.
Topics we will be covering:
July 10: Trust your inner knowing: What does it feel like in your body?
July 24: HSPs and Trauma, tools for healing and coping
August 7: Healing relationships and quieting the inner critic
August 21: How to deal with over-arousal, how to stay centered
Sept. 4: Seeing yourself as others see you – self-appreciation
This is an economical way to support yourself therapeutically!
Fee is $30 per session or just $125 if paying for all 5 sessions by July 10
contact HarDarshan at 919-257-7814 hardarshan@sacredlistener.com