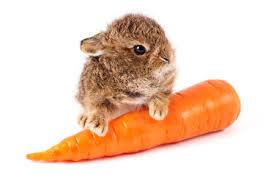 As Fall approaches, we often tend to start thinking of warmer foods. This recipe involves a little cooking, but is still quite healthy! Serves 2
Ingredients:
6 spring onions, finely sliced, retaining the sliced green ends to garnish
2 TB coconut oil
1 inch piece of fresh ginger root, peeled and diced
2 garlic cloves, diced
1/2 – 1 fresh red chili, finely sliced (to taste) plus extra to serve
10 oz. shiitake mushrooms, tops sliced and stems chopped
3 cups vegetable stock
2 large carrots
2 – 3 tsp. miso paste
1 tsp. tamari
juice of 1 lime
2 handfuls of greens such as bok choy, kale, and/or spinach, shredded
1 small handful of cilantro (leaves and stalks) and a few fresh mint leaves, finely chopped
Directions
In a large saucepan, fry the white parts of the spring onions in the coconut oil with the ginger, garlic and chili over a medium heat for 2 minutes until softened. Stir in the mushrooms and fry for a further 2 minutes.

Pour in the vegetable broth and bring to a boil, then reduce heat and simmer for 5 minutes.

Meanwhile, spiralize the carrots, or peel into strips with a julienne peeler or standard vegetable peeler, then slice in half lengthwise.

Add some seaweed if you like and warm through for one minute. Turn off the heat and stir in the miso paste, tamari and lime juice and then drop the carrot noodles and greens into the broth.
5. Serve topped with the chopped cilantro and mint leaves and the reserved green parts of the spring onions. Add extra chili if you like, or a drizzle of hot sauce!