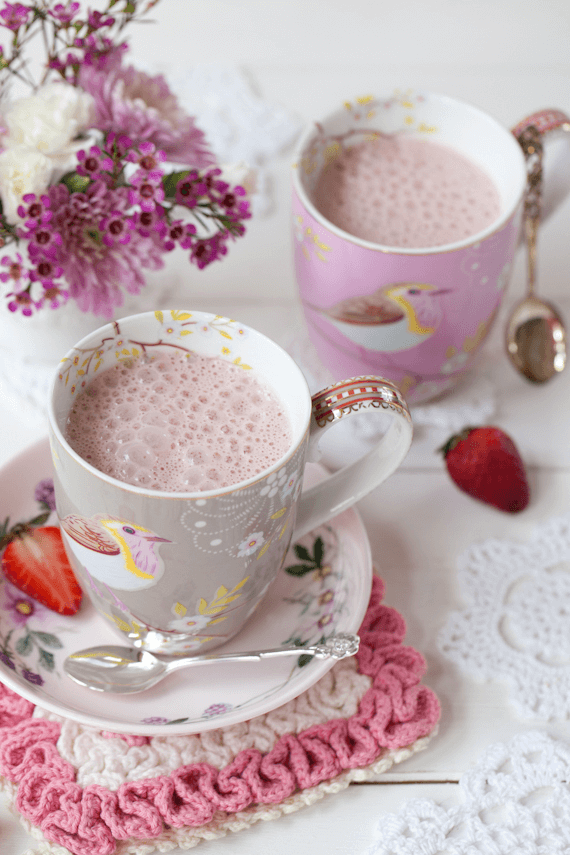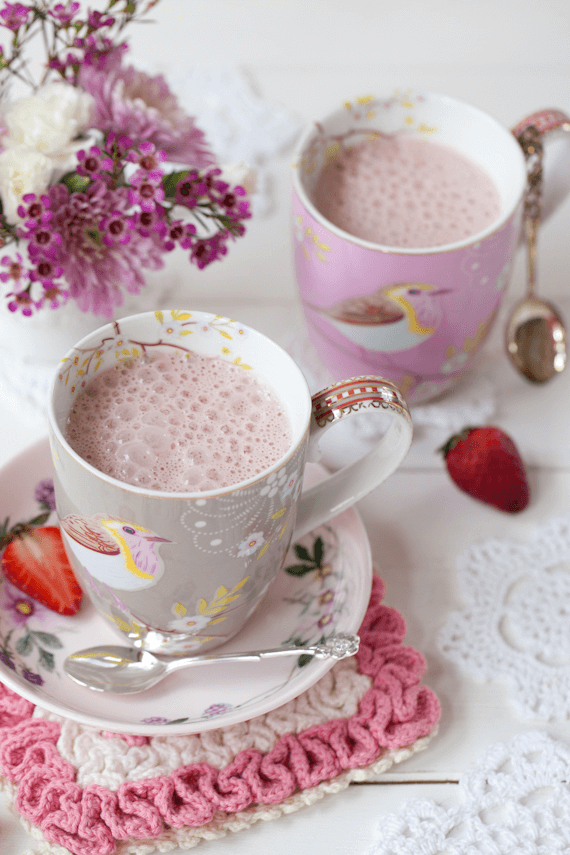 Yield: 2 mugs or approx. 18 oz
2 cups organic almond milk, homemade if you have
10 fresh or frozen organic strawberries
3 tbsp raw coconut manna
1/2 tsp pure vanilla extract, alcohol free if possible
1/8 tsp pure almond extract
1 tsp coconut nectar, or more to taste, or use honey
Method
In a small sauce pan gently warm almond milk till just hot to the touch to avoid over heating and spoiling the nutrients.  If you have a food thermometer don't heat milk past 118F.
Pour almond milk into your blender and add remaining ingredients and blend until creamy and smooth.  Pour into pretty mugs and enjoy with your special someone.