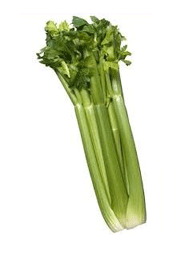 1/2 bunch celery stalks, chopped
1/4 bell pepper (red, yellow, or green), chopped
1/2 avocado
2 tsp. lemon juice
5 – 6 cherry tomatoes, or 1 large tomato
1 tsp. nama shoyu
1/2 cup water
pinch of cayenne pepper
oregano to taste
1. Blend all ingredients together in blender and add the spices to taste.
2. Add more water for a thinner consistency.
Celery has naturally occurring sodium for bone strength, is soothing to the
nervous system, & can correct high blood sugar!